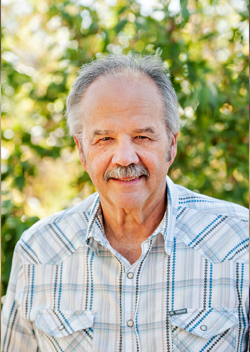 Russ is a long-time resident of the Hayden area in Northwest Colorado. His connection with the region dates back to 1966 when he first came here for hunting. Impressed by the natural beauty and unique opportunities, Russ decided to relocate with his wife and young daughter in 1978.
In 1979, Russ and his partner became proud owners of NAPA Auto Parts in Hayden, a business they successfully operated until 1995. It was in that year that Russ took a significant step in his career by buying out his partner and establishing Davis Auto Parts, Inc. With the store operating under the NAPA brand, Russ ensured the continuity of quality service to the community.
Throughout his years in the area, Russ has embraced the diverse recreational activities that the northwest Colorado region has to offer. He has indulged in hunting, fishing, horseback riding, exploring the back roads, and cruising on his beloved Harley motorcycle. As a result, Russ has garnered a wealth of knowledge about the local area, making him an invaluable resource not only for newcomers but for everyone seeking insight into this beautiful part of the state.
Inspired by his daughter Sandra, Russ pursued a real estate license, realizing his passion for helping people find their dream properties. With his extensive familiarity with the Hayden area and specialization in the west Routt/Hayden region, Russ is the go-to person for those seeking real estate assistance in this part of northwest Colorado. However, his expertise isn't limited to a specific area, as he can provide guidance and support for individuals interested in properties anywhere in the region.
Russ's dedication to assisting others, coupled with his profound knowledge of the Hayden and northwest Colorado area, makes him a trusted real estate professional. Whether you are a seasoned resident or a newcomer, you can rely on Russ to help you navigate the real estate market and find the perfect property that suits your desires and needs.