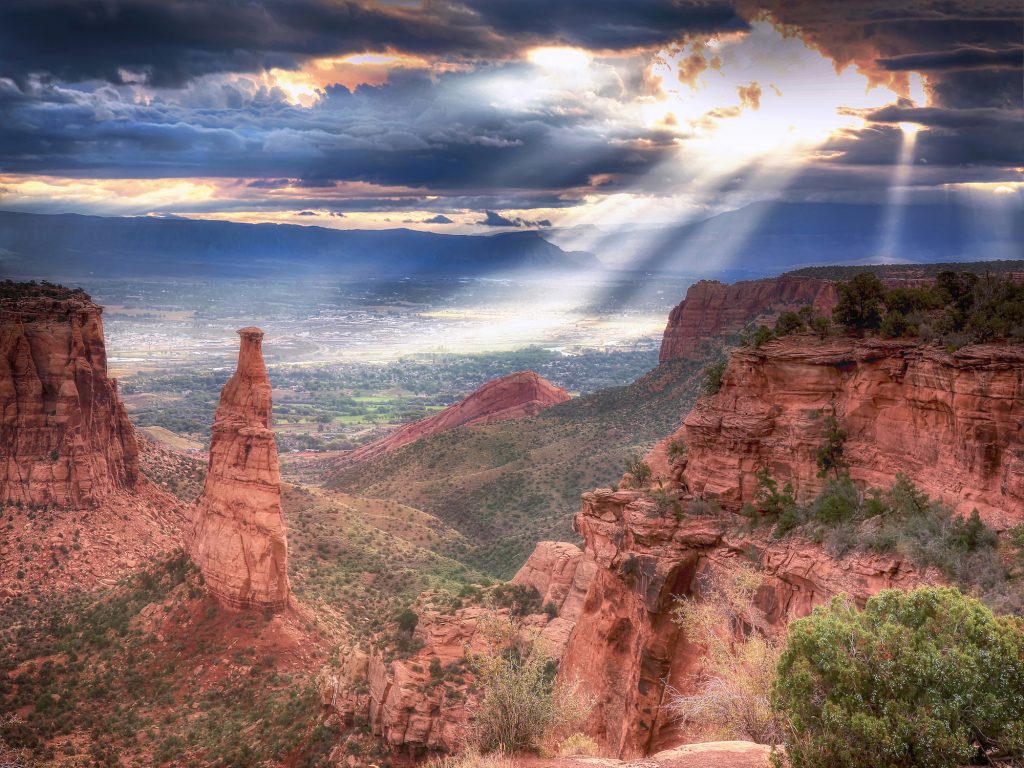 Grand Junction is the largest city in Western Colorado and serves as a hub for transportation and shipping between Denver and Salt Lake City. The population of the Grand Junction, according to the 2010 Census, is 146,723. The name Grand Junction stems from the junction of the Colorado River (formerly known as the Grand River) and the Gunnison River. The area was first settled by Europeans in the 1880s, but the area's history of human civilization stretches back thousands of years including the Ute and Fremont tribes, among others. Remnants of the tribal history includes petroglyphs and cave paintings, among other items. In the late 19th century, settlers were drawn to the fertile Grand Junction area for its agricultural potential, and the area remains one of Colorado's largest food producers, including peaches, pears, cherries and corn. In the late 1970s and early 1980s, the first grapevines were planted, sparking an increase in wine production. Now home to more than 20 wineries, Grand Junction is known as Colorado's Wine Country. The warm days and cool nights are exceptional conditions for producing hearty grapes, and red wine varietals in particular flourish in the conditions.
In addition to food production, the Grand Junction area includes unparalleled natural beauty. The Colorado National Monument is an outdoor-lover's paradise, offering trails for hiking and biking, as well as incredible views of red rock canyons and stone monoliths jutting straight up from the ground. The nearby Grand Mesa is a spectacular flat-top mountain that plateaus near 10,000 feet. It offers a variety of activities year-round, including skiing in the winter and hiking, fishing and biking in the summer.
The simple and fulfilling life calls you to Grand Junction. For more information visit the Grand Junction Chamber of Commerce or Call King Homes and Land Realty at 1-(970) 822-3463 or send an email to [email protected] to begin your home search.