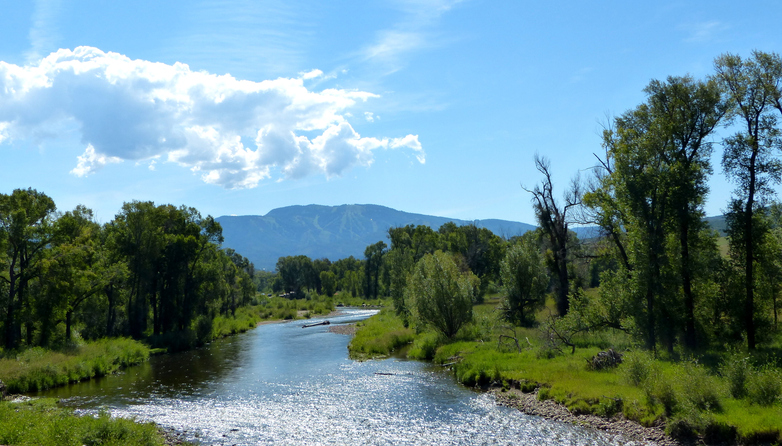 Have a great time without busting your bank account. The town offers a wide range of fun and meaningful money-free activities and attractions. So if you're in the market for rental properties Steamboat Springs, CO, don't miss these events and attractions.
Summer Concert Series
Listen to live music without the door charge. This annual concert series takes place each summer, with performers like Stephen Marley, Lettuce, The Motet, and more. This year, the concerts took place at Howelsen Hill, accessible via the Steamboat Springs City Bus, which is free of charge.
Movies on the Mountain
This free seasonal event takes place at the Steamboat Stage in Gondola Square on Saturday nights. The organizers screen family-friendly movies like "Ralph Wrecks the Internet", "Mary Poppins Returns", "Indiana Jones and the Temple of Doom", and more.
Bring your own blankets and chairs. Snacks and beverages are sold on the premises.
Piknik Theatre Festival
This annual festival offers 13 free outdoor performances by visiting and local actors at various locations throughout Steamboat. Previous installments featured performances of "A Midsummer Night's Dream" and "The Bee Man of Orn". Actors from Dacha Theatre in Seattle joined last year's performances.
Walking Tours
Choose from a variety of walking tours. Self-guided options include the Historic Steamboat Springs Walking Tour, which takes you past historic buildings dating back to the 1800s, as well as nine of the town's famed mineral springs.
Guided tours include a series called "My Place, My Home", which include tip-based walking tours that touch on the town's natural and cultural origins, artistic heritage, and purported paranormal events.
You can also swing by the Tread of Pioneers Museum during the tour – children aged 6 years and younger are free of charge. The museum features several exhibits and displays that offer a glimpse into Steamboat's early years.
Spring Creek
Go hiking or biking along this 5.2-mile non-motorized trail, which meanders through Spring Creek Park and along a gleaming lake. Spring Creek Trail is also pet-friendly, provided that you keep your pets on a leash at all times. There's also a covered picnic area in the park, so claim a table and share snacks with friends and family.
Yampa River Core Trail
This 7.5-mile multi-use trail that cuts through town and along the magnificent river for which it's named. It's the best route to take if you want to see the best of Steamboat, from its colorful wild flowers and trees to the charming wooden bridges that offers views of trout swimming upstream.
One of the most picturesque stops along this trail is Yampa River Botanic Park, which spans 40 scenic acres comprised of gardens and ponds. The park is open to visitors from May to October free of charge. Seasonal events take place at the amphitheater.
Burgess Creek Beach
The refreshing waters of Burgess Creek runs down the mountain and along the base of Steamboat Ski Area, giving your family the perfect opportunity to relax. The shallow creek is safe for small children, who can play in the sand or explore the mini falls.
Grown-ups can lounge on Burgess Creek Beach while admiring views of Emerald Mountain. Better yet, dip your feet into the cool waters and join the kids as they splash around and build sand castles.
Live close to these fantastic events and attractions. King Homes and Land Realty would be happy to help you find a home. Get in touch with us today for a consultation.