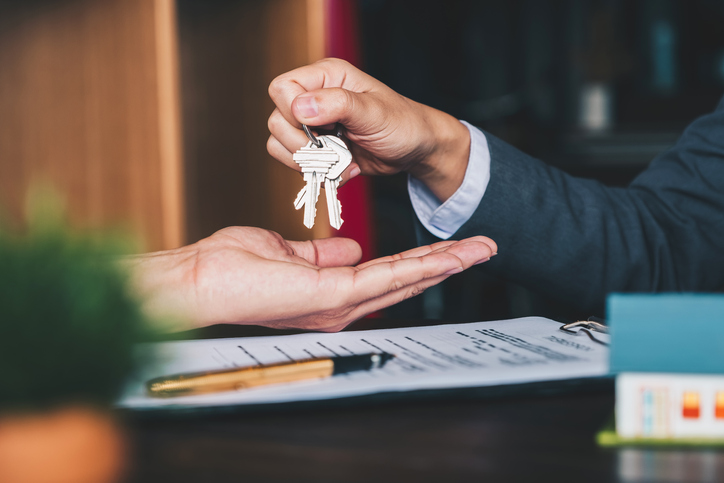 Looking for a starter home? Consider buying a former rental property in Northwest Colorado. Follow these tips for a successful purchase.
View the home without the tenants
It's common for landlords to allow tenants to stay on the property while it's on the market, but it's ideal to view the home when it's vacant. Ask the landlord to schedule a home viewing while the renters are away. Give them at least 24 hours' notice before arriving, since most rental homes don't have lockboxes and require advance appointments.
Viewing the home while the tenants are absent will make you feel more comfortable about inspecting cupboards, shelves, and wardrobes.
Most tenants don't keep rentals in pristine condition, so do your best to look pass the clutter or poor décor.
Take this as an opportunity to inspect obvious damage or cosmetic issues with the property, such as leaking faucets, peeling wall paint, water stains in the ceiling, or holes in the carpet.
Have an inspection made
Never skip the inspection when buying a home. More so when buying a former rental home – rentals with multiple tenants or high turnover tend to sustain more wear and tear.
Although property managers take charge of repairs, rental properties don't get the same kind of care and maintenance as owner-occupied homes, where the owners are present at all times and can make repairs right away.
Before making an offer on a former rental home, ask your real estate agent Coloradoto refer you to a trustworthy home inspector.
There are currently no state license requirements for home inspectors in Colorado, although they expected to follow fair practices and contract terms. That means buyers should do their homework when it comes to possible issues with a home, such as toxic paint or sources of radon gas.
For peace of mind, work with a home inspector who has completed the National Home Inspector Exam (NHIE) or is a member of the American Society of Home Inspectors (ASHI), which counts educated and certified inspectors among its ranks.
You can also ask the home inspector for a sample report. A thorough report will consist of at least 30 pages, with plenty of photos documenting the property's features.
It's also advisable for you to be present during the home inspection, since this gives you opportunities to ask questions and see potential defects for yourself. A home inspection usually lasts for two to four hours.
If you do end up uncovering a major defect, you can ask the seller to make repairs, request that the repair fees be credited towards the closing costs, or walk away from the transaction altogether.
Explore the neighborhood
Are the other homes on the street being rented out? Homeownership brings stability to a community, since it allows neighbors to form lifelong relationships. But if the street is crowded with rentals, expect people to come and go, and there will be very little predictability in terms of who your neighbors might be.
Negotiate with the seller
Former rental homes generally sell for a lower asking price than owner-occupied homes. Landlords who have difficulty retaining tenants and tire of taking constant requests for repairs are highly motivated to sell. The same goes for landlords who no longer want to shoulder the costs of repairs and upgrades.
Timing also makes a difference – tough selling conditions in the fall and winter might make a seller more willing to negotiate.
This gives you leverage during negotiations. Find out if they're willing to make concessions, such as reducing the price or throwing in some furniture. Your agent will advise you accordingly.
Buy the home you're renting
If you've been renting the same property for years and haven't had any issues with it, make an offer as soon as your landlord puts it in the market. Not only will it spare you're the costs and stress of finding a new place, it's also a relatively risk-free purchase since you've already had the opportunity to test out the home.
You don't even have to wait for them to list the home – you can express interest in purchasing the property and see how they take it. But no matter how well you know your landlord, always use an agent when buying the property. The agent will protect your interest and act as a buffer between the two of you when negotiations get tense.
Ready to make an offer? King Homes and Land Realty is on your side. Get in touch with our agents today to purchase a former rental home.