Winter Activities in Grand Junction
You may think of the western slope as a Summer and warm-weather destination, but it is excellent in the winter months. You still get the warmth of the sun and get to enjoy the snow and winter activities. With the sun shining most days, who wouldn't want to snowshoe, hike, and ski with blue skies? Keep reading to learn more about the fun outdoor adventures you can enjoy in Grand Junction's mild winters.
Skiing at Powderhorn 
Only a short 45-minute drive from Grand Junction lay a quaint ski resort with the best boulder fields to shred through. Short lift lines, welcoming staff, no ski traffic, and family-friendly. This resort lay upon the largest flat-top mountain in the world. Check out their stunning views, friendly atmosphere, and unique terrain.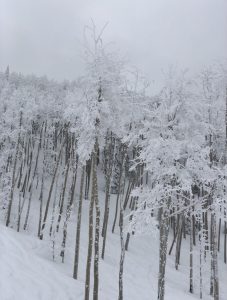 Snowshoeing and Cross Country Skiing on the Grand Mesa 
The Grand Mesa holds 50 kilometers of ski trails, snowshoeing trails, and even warming huts. The ski trails are groomed in the winter months with updated grooming reports at www.gmnc.org. Ski during the sunshine of the day or under the glow of a full moon. Enjoy wide-open spaces and views of luscious pine trees.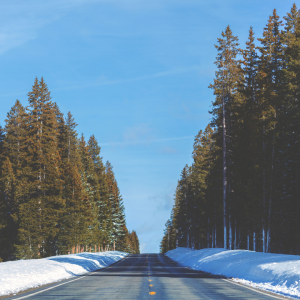 Hiking in Grand Junction
There is an array of hiking in Grand Junction. There is everything from hiking in mica mines to walking on edges of cliffs surrounding sheer canyon walls. The Colorado National Monument offers hiking for all levels, for every type of hiker. Upper Liberty Cap trail has spectacular views of the canyons and is great for the whole family to get outside.